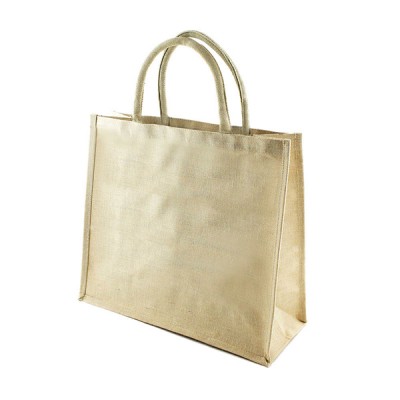 Printed Juco Bags
Looking for something different? Why not choose one of our printed Juco bags. Juco (also know as Jutton) is a unique mix of jute and cotton, resulting in a strong, smooth and premium finish, perfect for printing complex designs on to. Stock sizes can be printed from just 100 bags in 1-2 weeks or bespoke designs made from 1,000 bags.
Standard size UK stock for quick orders
Any bespoke size or style can be produced
Bags can be dyed 100% ink including the handles
Stock bags can be overprinted in 1-2 weeks
Bespoke sizes imported in 12-14 weeks
Minimum Quantities
100 for overprinting in the U.K.
1,000 for all other options.
Sizes
Any size can be achieved with this product subject to minimum order. We stock a standard size which is 390x350+150mm.
Options
Natural juco, dyed juco subject to minimum order, rolled cotton handles.
Turnaround
Standard lead time 1-2 weeks on stock sizes.
Bespoke jobs approx. 12-14 weeks.
Looking for something more traditional? Please see our jute bags.